How To Book A Taxi In Breda? Why Is Taxi Bellen Breda The Reliable Transport In The Netherlands?
Do you want to go home after a wedding? Are you planning to visit a loved one at the hospital? Are you planning a family picnic? Book Breda Taxi Services Now. Don't worry; Taxi Bellen Breda is here for all your transport needs. Be it private transport or business needs, we provide professional transport support to you. If you need to book taxi service Breda, call us anytime to avail the services of Taxi Bellen Breda.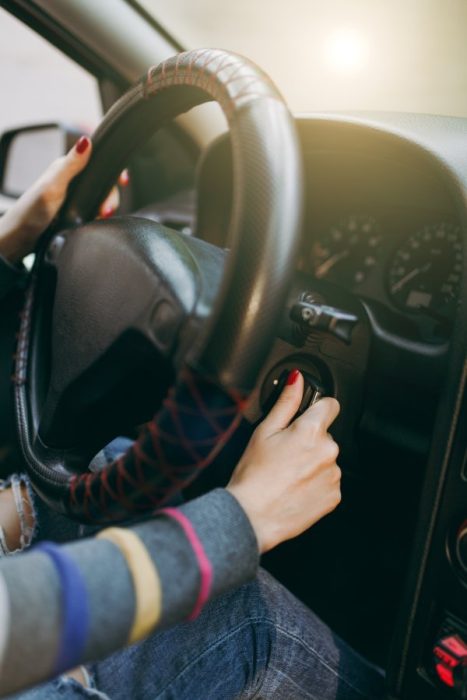 Breda has some beautiful castles and cathedrals. Some notable tourist locations are the Castle of Breda, Saint Anthony's Cathedral, Grote Kerk, and City Hall. It's a busy yet calm city with an ever-growing international population. Here we have many entertaining places to eat, drink and hang out with friends. A city is a vast place that needs reliable and safe transport to commute in the town. As people are arriving from other nations for business meetings, tourism and job opportunities, the taxi Breda Schiphol airport services have high demand. We have special VIP transport for foreign delegates visiting our reputed business companies in Breda. 
Newcomers often have little knowledge about their surroundings, and some don't understand the local language. Our staff understands the need and has polite drivers for such needs. The taxi service Breda helps people roam around the city and quickly visit the places of their choice. Students who visit here for education can also hire our taxi in Breda to move from one place to another. It saves their time to wait for public transport and get tired while traveling in a crowded bus or train. The covid has also created fear, and most are avoiding public transport nowadays. The taxi Breda services adhere to all covid protocols and ensure safe travel for you and your family. 
How To Book Taxi Breda | Taxi Bellen Breda
You need not go to the streets to wait for a taxi to appear and signal that you need them. The old troubles are gone. Communication has improved a lot. So, our taxi services Breda has also improved. You can call us now, drop us a message and book a taxi in Breda virtually. Though it is done online, you get professional taxi service on time. 
Book Breda taxi services by dialling the number 030 207 29 55 
You can send a message on WhatsApp at 030 207 29 55 
You can also book through our Taxi Bellen Breda official website. 
Whenever you need us, you can make a call as we are available twenty-four hours a day and seven days a week. You can book our service from abroad and also book a taxi in Breda on behalf of one of your loved ones. Save the number and note down the link to our website.
Why Choose Taxi Bellen Breda?
The entire team of Taxi Callen Breda is punctual. The drivers will arrive on time, and the administration staff will respond to your calls promptly. The staff gets special training to be punctual so that no client misses any critical events. Book taxi services Breda and enjoy their promptness.
When someone is visiting your business, we can go to the airport to receive the delegates and drop them at the desired destination. Taxi Breda Schiphol airport services are beneficial for business organizations. The companies can have an account to book a taxi in Breda whenever they need it and pay later. We also offer VIP transportation.
Taxi Bellen Breda offers high-quality professional taxi services. The drivers are well trained and have a license for driving. They also have special skills to treat all clients politely. Timely service and clean and well-working vehicles are some critical features of Taxi Bellen Breda. 
If you book our taxi Breda services, we send our charges list. You can also see it on our website. There are no hidden charges. Unlike other taxi services in Breda, we don't charge per minute or kilometer. We have fixed costs for different destinations. So, you can book without worrying about paying too much.
The Breda taxi services are available twenty-four hours a day and seven days a week. It's very beneficial as you may need transport at midnight during emergencies. Similarly, airport services depend on the flight's timing, which can be anytime during the day. Our drivers have experience in driving at night, so you get an all-time taxi service in Breda.
If you want to get professional Taxi Bellen Breda services, you can visit our website and book the services. The easiest option is to call them at 030 207 29 55. You can also send a message through WhatsApp. As you have many options for booking the taxi in Breda, our clients feel it's the best.
Taxi Breda Schiphol Service
The airport services are in high demand. When you book a taxi in Breda and share the flight details, our team will track its landing and departure time, thus providing prompt service. Similarly, the team helps you catch the flight at the right time. Our driver will go with a placard with the client's name and receive them at the airport.
Benefits Of Availing Taxi Service Breda 
You may wonder why I should spend so much on taxi services when we have public transport. When you book a taxi service Breda, you need not have to wait in queues or travel in the crowd. You get a comfortable and clean space for your journey. Moreover, public transport may not take you to remote places or let you travel to the small streets. Our drivers know every path and shortcut in Breda, so they will take you wherever you want. Our Taxi Bellen drivers will wait for you and pick you back. Public transport lacks such services.