How To Get A Taxi In Utrecht? Why Trust Taxi Bellen Utrecht?
Do you wonder how to go back your home after a party ends untimed? Book Utrecht Taxi Services Now. It's easy as Taxi Bellen Utrecht has opened doors for booking online. You may need to hire a taxi anytime when you are in Utrecht. Don't worry, call Taxi Bellen Utrecht. We can hire a taxi in Utrecht by just dialling the number 030 207 29 55 or messaging the taxi service Utrecht through WhatsApp. We also have an exceptional service for airport travel. Taxi Utrecht Schiphol is in high demand; you can book it while you are abroad and use the service once you land in the Netherlands.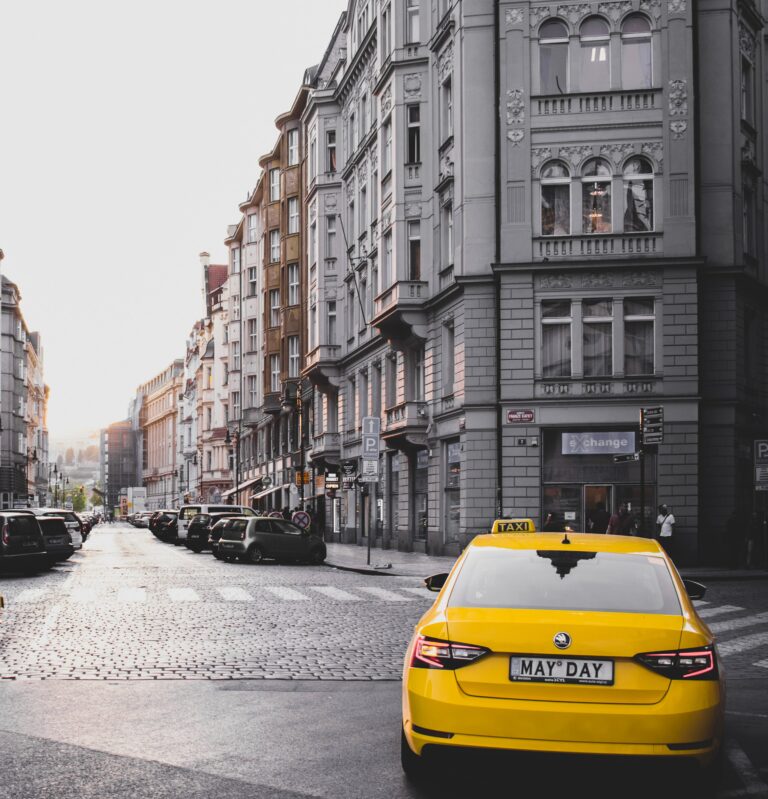 Taxi In Utrecht – The Need
Utrecht has Christian monuments, respectable universities, museums and canals that bring in many tourists. People working here also need good transport. Many public transport options are available. But still, during emergencies, you will need Taxi Bellen Utrecht. You need not wait for public transport but hire a taxi in Utrecht and have a comfortable trip. When you are planning a vacation or a business trip, you can use the taxi Utrecht Schiphol airport services and hire a taxi to move around the city. 
Unprofessional taxi services are dangerous and unsafe. So, Taxi Bellen introduced professional taxi services in Utrecht. The well-trained drivers are well-behaved and have good driving experience. They are polite and treat everyone well. Toddlers, seniors, women, and the vulnerable can travel safely. The supporting staff are also good at organizing the trip and coordinating between the clients and drivers. We also cater to the needs of businesses by providing uniformed drivers. They are available 24/7, and we also have executive and VIP transport.
How To Book Taxi Utretcht | Taxi Bellen Utretcht  
If you look forward to booking a taxi in Utrecht, it's very easy now. You need not wait by the street for a cab to cross by. And you need not remember some driver's number so that you can dial from a random place and wait for the taxi to arrive. Now you can prebook taxi services Utrecht from anywhere here. Just dial 030 207 29 55 or send a message on WhatsApp. The other option is to visit our website and reserve your slot.
The taxi Utrecht services are not just limited to pick up and drop up. You can call us for business and VIP services. We can pick up and drop visitors off for events or weddings. We have cars that can carry four people and vans to house eight people. Our staff can accommodate personal requests and customize your trip. If your travel has multiple destinations, our team will arrange for that. You can book the taxi Utrecht Schiphol services for airport pick up and drop off. We can also receive guests on your behalf. Save the number 030 207 29 55 to book Utrecht taxi services.
Why Choose Taxi Bellen Utrecht?
The brand name Taxi Bellen Utrecht has become a synonym for reliable transport. People prefer Taxi Bellen whenever they need a mode of private transportation. Two points make Taxi Bellen Utrecht stand out amidst its competitors. There are valid reasons for people to choose the taxi Utrecht services. Let's see them in detail:
Taxi services in the Netherlands are always a comfortable way of travel. If the service is reliable and punctual, it's even better. When you book a taxi in Utrecht, many companies charge for your journey based on km and minute. So, the charges keep varying, and they can go to extremes. It's scary to hire a taxi as commuters fear they may have to pay a lot for a short journey. But when you book taxi service Utrecht, you have to give the pickup point and destination; you can provide multiple points where you may get down and take a few minutes – our staff calculates the fixed fare for your journey and sends the quote. You can also calculate by checking the price list given on the website. There will be no sudden hike or hidden charges. You can book a taxi in Utrecht and travel peacefully.
Apart from human transport, we deliver small parcels safely to the intended destination. It can be luggage or a necessary file for a business meeting. Our drivers take responsibility and send it to the right person on time. Again, the fares are very reasonable, and we won't charge you more because you are in dire need of the service. We treat everyone equally and with respect. Taxi Bellen Utrecht is a big company that provides reliable transport support. We have many vehicles to cater to many people. The varied services we offer bring more customers to us. As of now, we have more than 10000 regular customers who rely on taxi services Utrecht for transport.
Always choose the safest transport facility wherever you travel. You can trust Taxi Bellen Utrecht. We are waiting for your call. Why not dial the number to know more? Call us now at 030 207 29 55
Benefits Of Availing Taxi Service Utrecht 
Here we list some key benefits of booking a taxi in Utrecht with Taxi Bellen. There are many benefits, and it's good if you call 030 207 29 55 and talk to our staff to know more. We are available anytime, twenty-four hours a day and seven days a week. So, you can connect with us anytime you wish.
Taxi Bellen Utrecht wishes you a happy travel experience.