Why Taxi Service Driebergen Is The Best? How To Book A Taxi In Driebergen?
Book Driebergen Taxi Services Now. If there is a need to book a taxi in Driebergen, you have come to the right place. Walking may be suitable for your health, but it's not every time we can walk around the streets of Driebergen. The weather may change anytime, and with minimal public transport, taxi services are the best. Taxi Bellen Driebergen provides top professional taxi services for you. The taxi Driebergen Schipol services are for airport taxi rides. Residents, tourists and foreigners are all treated with respect. Many people have already used the taxi service Driebergen and have felt happy about the taxi ride. Why not try it today? A trip around the Driebergen Rijensburg town will be a great experience.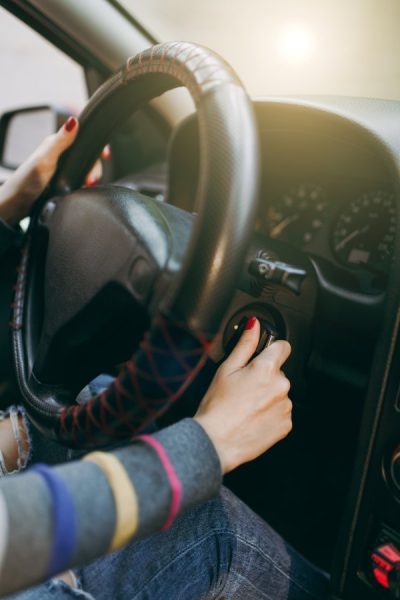 Taxi In Driebergen – The Need
Driebergen started its life as a small village, and later in history, it merged with Rijensburg. It's now a well-established town with many tourist attractions. It's good to have a proper and reliable transportation mode to venture into the new and energetic town. If you are using the airport services, book the taxi Driebergen Schiphol service to go to your destination safely. You can inform our staff when boarding and landing so we can track your journey and provide timely service. You will be tired after the air travel, and if you book a taxi in Driebergen, your trip will be comfortable. 
Similarly, if you are boarding a plane to go out of Driebergen, the taxi Dribergen Schiphol service is helpful. It would help if you had no tension as our driver will be on time and promptly drop you at the airport. If you are a small group of people or if you are traveling alone, you can book our four-seater vehicles. Otherwise, we have vans that can easily accommodate a maximum of eight people. Now. Don't worry about the charges, as Taxi Bellen Driebergen has cheap fixed rates wherever you go inside Utrecht. 
Many people avoid taxi rides because the drivers are sometimes rude, which makes the travel unpleasant. Uncleaned and poorly maintained vehicles also ruin the happiness of the journey. At Taxi Callen Driebergen, we take utmost care to provide a top-notch travel experience. The professional service includes: being on time, prompt reply, best customer support, uniformed drivers, well-trained staff, hassle-free ride, clean seats, fixed rates, etc.  
If you own or represent a private company and need business transportation in Driebergen, then Taxi Bellen Driebergen is the best. We also offer airport taxi services for businesses. The prices are reasonable, and you can also travel on the account. If you compare the price and comfort with another taxi service in Utrecht, you will prefer Taxi Bellen Driebergen. They understand the people's needs and structure their entire team wisely to provide the best service. We have many vehicles on duty, so you need not be afraid of a trip getting canceled because of any transportation problem. We assure you of a safe and joyful travel experience. 
How To Book Taxi Driebergen|

Taxi Call Driebergen 
We've made it easy. Now you can book a taxi in Driebergen through our official website. Visit the link to book a taxi ride with Taxi Call now. 
But what if you are in a remote place and have no access to the internet or email? It's simple, call us at 030 207 29 55.  
You can also send a message on WhatsApp, and the number is 030 207 29 55 
Please don't think Taxi Callen Driebergen is just for the airport, business and tourist services. The team also allows the local commuters to reach their office on time. The good news is you can call us anytime to book a taxi in Driebergen. Taxi Driebergen Schiphol services are available twenty-four hours a day, so you can contact us for quick and safe travel, even if it's an emergency trip. We will help every one of you reach your destination on time. You can also contact us to attend a funeral or wedding. We also drop you at hospitals or your favorite shopping place. People planning a short picnic or sightseeing can also book a taxi in Driebergen. 
Why Choose Taxi Bellen Driebergen?
We have said it many times. Taxi Bellen Driebergen is a professional taxi service, and you can rely on them for safe and comfortable travel. They help all of you reach your destination on time. 
Passenger And Business Transport
The entire team of Taxi Callen Breda is punctual. The drivers will arrive on time, and the administration staff will respond to your calls promptly. The staff gets special training to be punctual so that no client misses any critical events. Book taxi services Breda and enjoy their promptness.
 If you need passenger or business transport, remember we provide a high-quality taxi service in Driebergen. We understand the general public and formal offices require taxi service Driebergen to keep running daily errands. Taxi Bellen Driebergen is committed to providing the developing community with the best transport at affordable rates, so people support us. We are more reliable to keep our loyal customers with us for a long time.
All our vehicles are clean and spacious, which makes your travel experience splendid. There is enough room for your legs and the little things you may carry for the trip. There is ample space to use a laptop. Business and working people can carry on their work. Just get in and relax on the seat while our driver will drop you at the destination in no time. 
Everyone booking a taxi in Driebergen is looking for comfortable travel. They expect a little bit of luxury compared to the general public transport. Taxi Driebergen services let you have all the comfort. When there are many destinations you have to attend, our driver politely reminds you of the departure time and enables you to reach each destination on time. It's beneficial for business professionals. 
Excellent Customer Satisfaction
All the people who have used the taxi service Driebergen have given our service five stars. They love the way our staff interacts with them. We have given prompt replies and cleared all our customer's doubts. The drivers are punctual and polite, providing an impeccable travel experience. So, we have more than ten thousand customers relying on our Driebergen taxi service. We earned it through our handwork and sincerity in the job we do. 
So why not book taxi Driebergen drivers today for a joyful ride? You get so many benefits from the Taxi Service Driebergen. In addition to all these the rates are cheap and fixed. Also, the service is available 24/7. How come you miss it? Save the number now, 030 207 29 55.